Brief.
Gimar & Co is the Parisian leader in M&A consulting. Because of structural changes in the company, the team wanted to create a corporate site reflecting these developments, and its image as a market leader.
Thus, TCF was asked to create the company's new brand image website.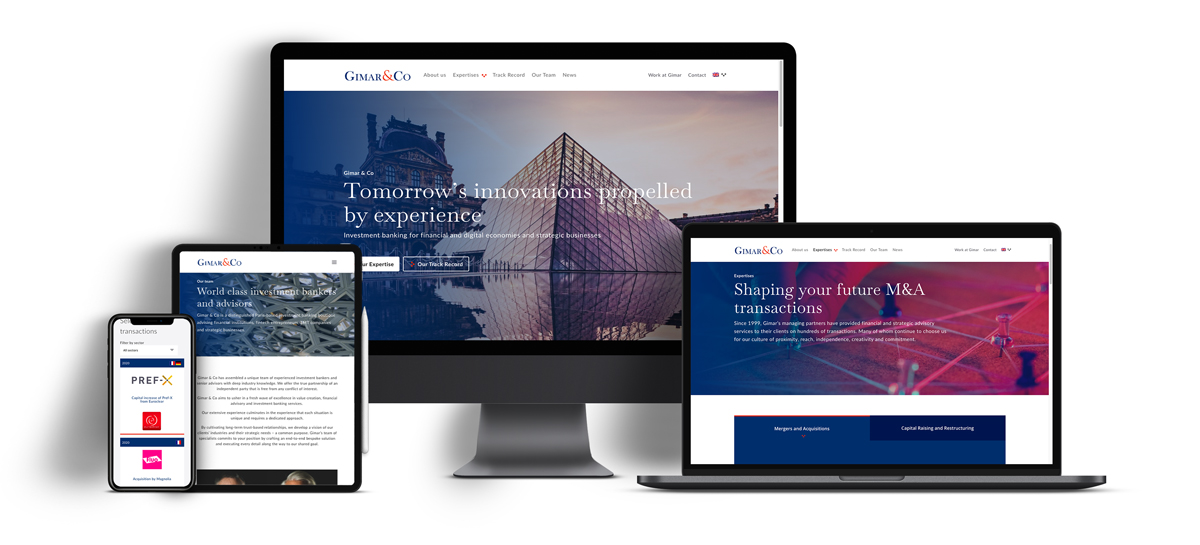 Graphic elements.
Color Palette
Main colors


Technologies used.
Corporate Site: PHP / HTML / CSS / Jquery / WordPress / Divi
Result.
We created a site for Gimar & Co. that meets the traditional codes of the finance industry while bringing a touch of modernity.
We redesigned the corporate branding, creating a new logo, and defining corporate colors.
Finally, we designed a scalable platform, on which the team can update the various M&A transactions managed by Gimar & Co, as well as industry news.