Brief.
Ajures is an organization working for the promotion of restorative justice. Its focus is allowing victims and perpetrators to communicate. It acts in parallel with the activities of the criminal justice system. This organization called on The Computer Firm to create its website, 
www.ajures.ch
. The goal was to create an informative site, presenting the organization's activities and news, and encouraging visitors to initiate contact. In order to adapt to this non-profit organization's budget and needs, we created a simple, easy to use website.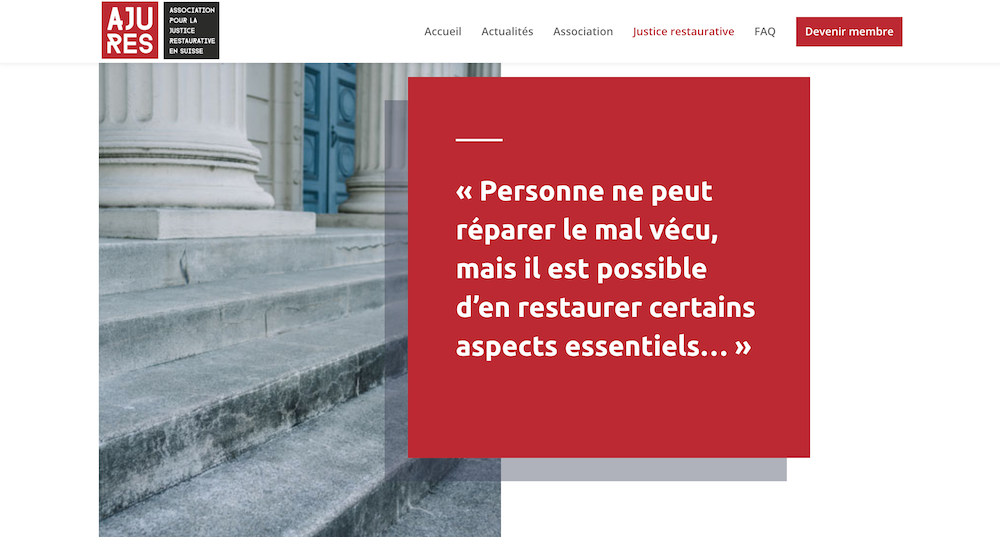 Graphic elements.
Color palette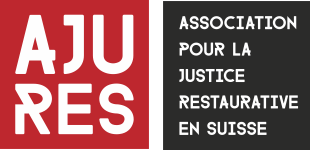 Technologies.
Site Vitrine : PHP / HTML / SCSS / Jquery / WordPress / Divi
Result.
We have integrated the organization's graphic design into a WordPress template: its colors, (red, black, and gray), and its fonts, as well as the texts describing its activities. The site is fully responsive, so perfectly adapted to mobile devices, tablets, and computers. The information is presented in a limited number of pages, in order to draw the user's attention to the most important elements. We have also incorporated an FAQ page to address users' main questions.