Brief.
Sectoral Asset Management is a company with a strong focus on international investments in the healthcare industry. Its offices in Montreal, Hong Kong, and Geneva ensure a strong international presence.
The company has chosen to use The Computer Firm to redesign its website.
The objective was to completely modernize Sectoral's website and to showcase a large amount of information in a clear and intuitive way. To achieve this, we divided the website accordingly to the two branches of the company – private equity and public equity – whose activities and teams are quite distinct. In addition, the presentation of fund performance has to comply with the specific laws of each country on this subject.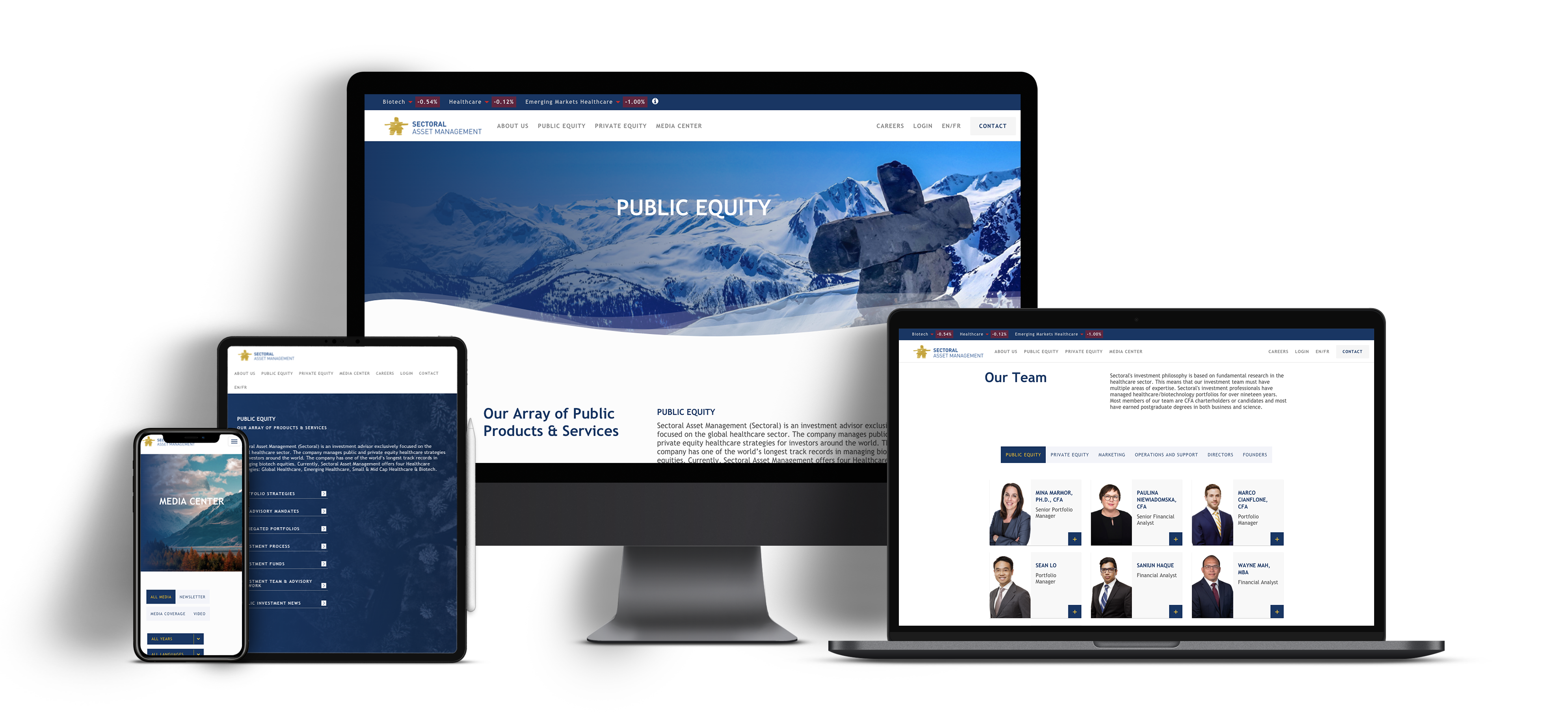 We worked with The Computer Firm team on redesigning our website. It was a success, the team being not only professional but also extremely attentive to our requests. We recommend them to anyone with a similar project.
Graphic elements.
Color palettes
Main colors


Technologies used.
Catalog site: HTML / SCSS / Jquery
API: Node.js
Database: MongoDB
Result.
We have created a completely modernised graphic identity for Sectoral, while preserving the company's specific colours – blue and gold – and images – the symbol of the inukshuk.
This brand identity is found throughout the site, with images equipped with filters that allow a homogenization of colors.
We have developed customised modules, in particular the one for presenting fund performance, which is automatically updated in real time using an API. In addition, an upper horizontal bar above the main menu allows the user to know at any time the performance of the various funds offered by Sectoral.
We have also developed an interactive and dynamic Media Centre, which allows the user to access the group's various news items intuitively, thanks to a filter system by media type, language and year of publication.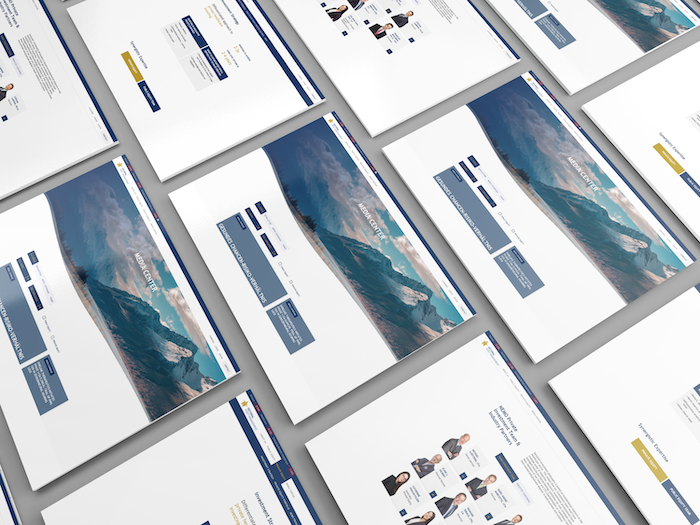 The details that make the difference.
Fund performance visualization updated automatically and daily
Presentation of complex information in a clear and uncluttered manner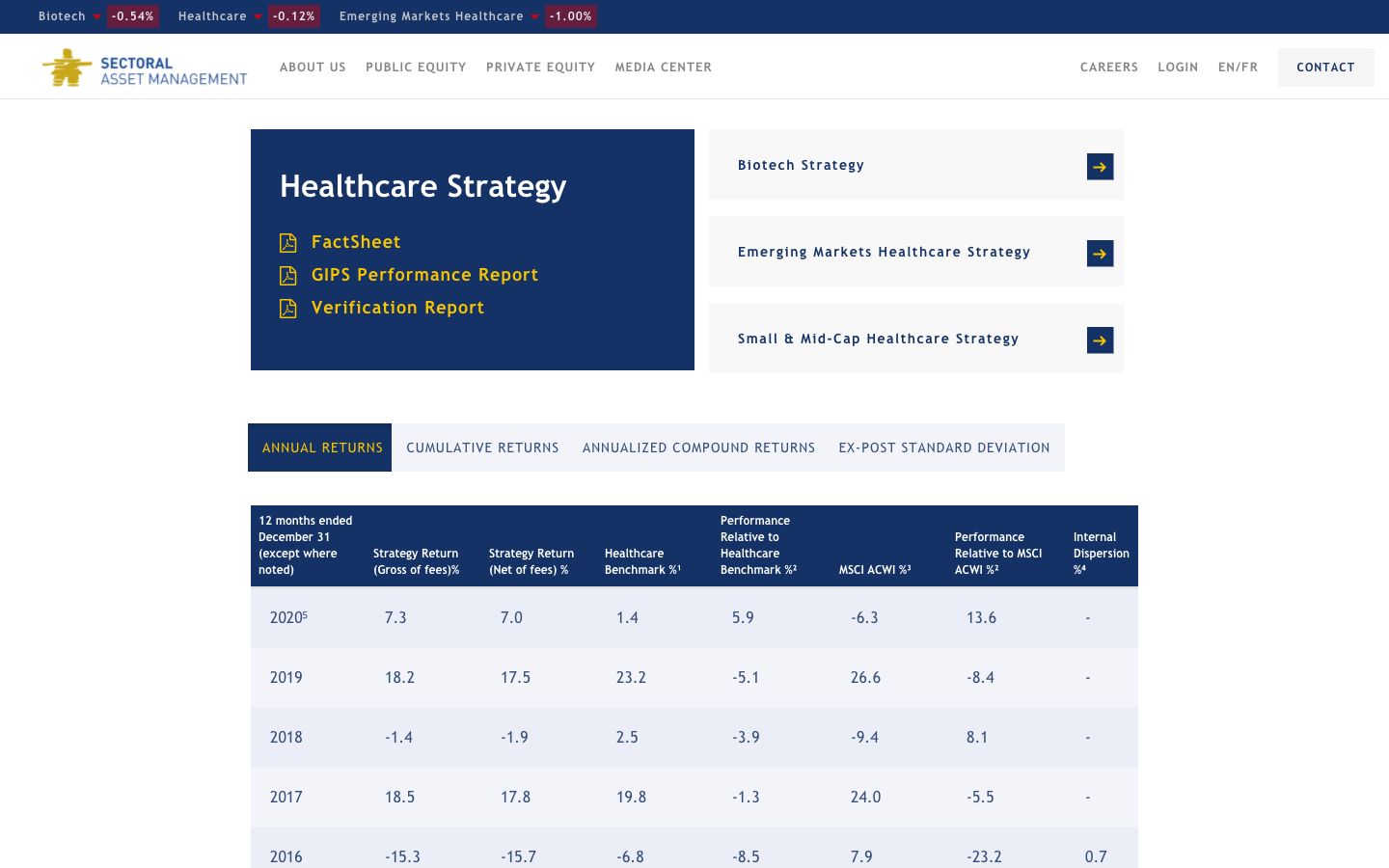 Presentation of tables on mobile versions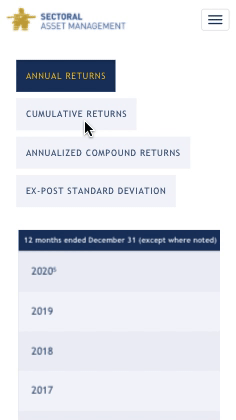 In conclusion.
A site that is both compliant with the complex legal regulations to which the company is subject, and easy to use for visitors. The site inspires confidence and serenity.